By: Josephine Engleman
August 8, 2022
---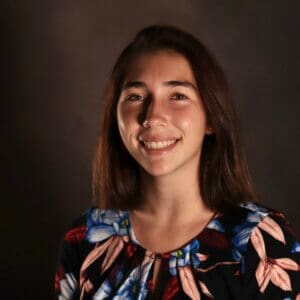 One year ago, when I met Mike Torrey at an ag policy conference, I heard him speak about his firm's expertise and his incredible team—and I knew that I wanted to be a part of it.
As a graduate of LSU, my background is in soil science and ecosystem management as I dedicated my college career to studying the functions of different ecosystems. However, my passion lies at the intersection of human society and the natural environment, researching how the two interact. It's for that reason that I became so interested in agriculture. It is such a crucial element to society, being the source of food production and its huge potential for carbon sequestration.
I applied to this internship to develop my skills in the food and ag policy arena because I am drawn to the government side of such scientific issues. This internship has been tremendous in helping me build up a strong base in policy and government affairs. With the guidance of the MTA team, I've gotten a behind-the-scenes look at how special interests are represented in the nation's capital. Having the opportunity to meet face-to-face with many of the clients has solidified my commitment to the industry.
When I came to DC for this internship, I knew that it would be great – I didn't know exactly how – but I was drawn to the excitement of the policy world. Now that I'm at the end, the details and colors have been filled in. The experience I've gathered from taking notes on congressional hearings, researching issues, and writing weekly newsletters has provided me with greater insight into the inner workings of government affairs. In addition to that, being plugged into the different connections that the office maintains, such as D.C. Women in Agriculture and the D.C Ag Intern Network group, has helped me establish myself in an amazing community of ag professionals in the city.
I cannot underscore how much I have grown during my time here. I am so grateful for the advice and support the team has given me throughout the summer. It has been invaluable and helped me focus my career in the direction of agricultural conservation. After completing my internship, my next step will be starting a career as a Research & Policy Analyst at Strategic Conservation Solutions, a D.C.-based consulting firm.
This past summer interning with MTA was such an incredible experience and I could not have asked to be surrounded by a better group of people who are so kind and have so much knowledge to offer. I want to express my utmost gratitude to everyone in the office for providing me with such a fantastic opportunity and helping me develop my skills in the food and ag policy field. I feel like I am leaving this internship with a friend and mentor in each member of the team. I am excited to stay in D.C. and remain in close touch with the MTA team!