February 21, 2022
Contents
CBO Baseline Projection Update
Subcommittee Assignments
Team Torrey in Action
Notable News
Contact the Team
CBO Baseline Projection Update
What is it? The Congressional Budget Office's (CBO) baseline score is an economic projection intended to show costs of federal programs under existing laws.
How will Congress use it? The baseline score serves as a benchmark for the impacts of funding decisions and proposed legislation. Specifically, last week's baseline report included two new major projections around food and agriculture spending authorized by the Farm Bill over the next 10-year budget window.
What are the highlights?
1) The projection identified funds for farm conservation programs that were allocated through the Inflation Reduction Act. This February estimate highlights the additional $17 billion in farm bill spending over 10 years as compared to the 10-year spending projection made in May 2022.
2) CBO's estimate of budget authority for the Supplemental Nutrition Assistance Program (SNAP) increased by a total of $224 billion over ten years since the spending projection was made in May 2022. CBO updated its spending projection for nutrition assistance because USDA updated the national Thrifty Food Plan, which is an index used to calculate the base allocation of SNAP benefits using the current price of staple foods. The Thrifty Food Plan update was required to occur every five years by the 2018 Farm Bill, and that was not implemented until 2022.
What's the key takeaway? There is speculation that additional funding in the farm bill baseline theoretically could make it easier for the 118th Congress to pass a budget-neutral or budget-savings bill because these changes have already been accounted for in the 10-year budget window. However, the spending projections will undoubtedly create interesting dynamics for Democrats and Republicans as they navigate spending and savings decisions in the 2023 Farm Bill.
Subcommittee Assignments
Both the House and Senate agriculture committees have announced subcommittee membership. Click here for:
Team Torrey in Action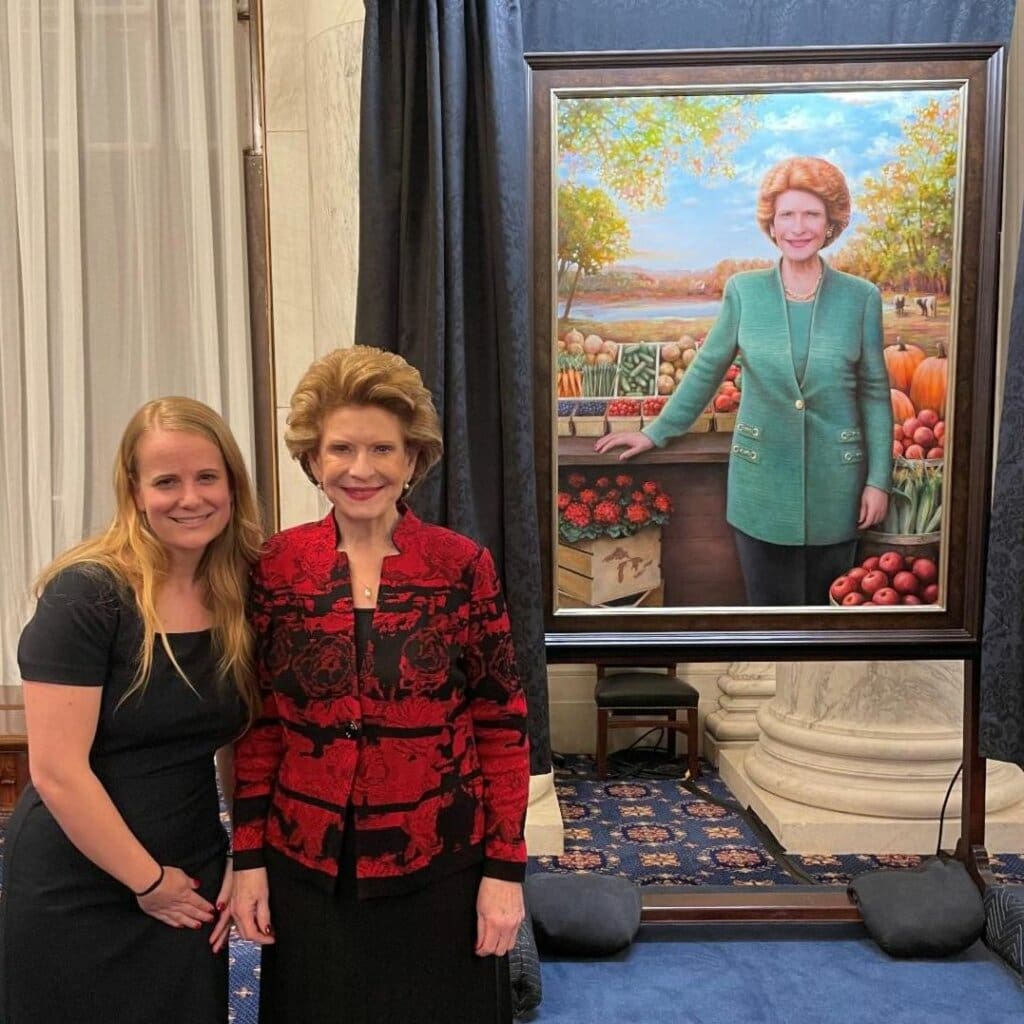 Team Torrey is proud to have members who have served in a variety of roles around D.C. Recently, team member Katie Naessens celebrated the portrait unveiling for Senator Debbie Stabenow (D-MI), chair of the Senate Committee on Agriculture, Nutrition, and Forestry. Naessens came to Team Torrey after almost a decade working for Sen. Stabenow, focusing on specialty crops, research, and local food systems.
Notable News
Contact the Team
Feel free to contact Michael Torrey, Tara Smith, Cassandra Kuball, James Glueck, Barbara Patterson, Katie Naessens, Caroline Snell, Danielle Nelson, Julie McClure, Jacqueline Muhammad, Ashley Willits, Perry Harlow, or Tracy Boyle with any questions or comments.
Food and agricultural organizations that need the right results in Washington, D.C. can trust Torrey Advisory Group to put its relationships, reputation, and expertise to work on your issue. Since 2005, the firm has successfully provided legislative and regulatory guidance, issues management, and association management services to a wide variety of clients. Learn more about us at torreydc.com.